Vision:
Our goal is to help people successful Binamstqubl
Mission:
The world is changing every moment our mission to clarify variables for people to benefit immediately
Industrialists: help you develop your product and explain the latest machines, which reached its industry in the world and help to market and sell your products in the world technology.
Consumer: easy access to the best product and the best prices and with the obligation to extradite receipt after signing the contract. Students: Easy access to information from the world's best references to get to the excellent results. Agricultural: learning how agriculture in the best way and without risk and good results. Inventors:
You are helping people to gain access to the best solutions, help you to get the information to facilitate the application of Achteraekm.
Marketing: the world is changing every minute and the atmosphere and prices temperament and people change with it help you to get the information quickly. Economic services: help you to get an economic study of the market and realistic.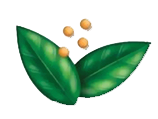 Members of the Board of Directors of Al Salam International Factory
Founders and Partners Council of Salam International Company partners